Our next Aunkai workshop will take place on August 12, as Xavier will just be back from the Hombu dojo in Tokyo, with certainly a lot to share!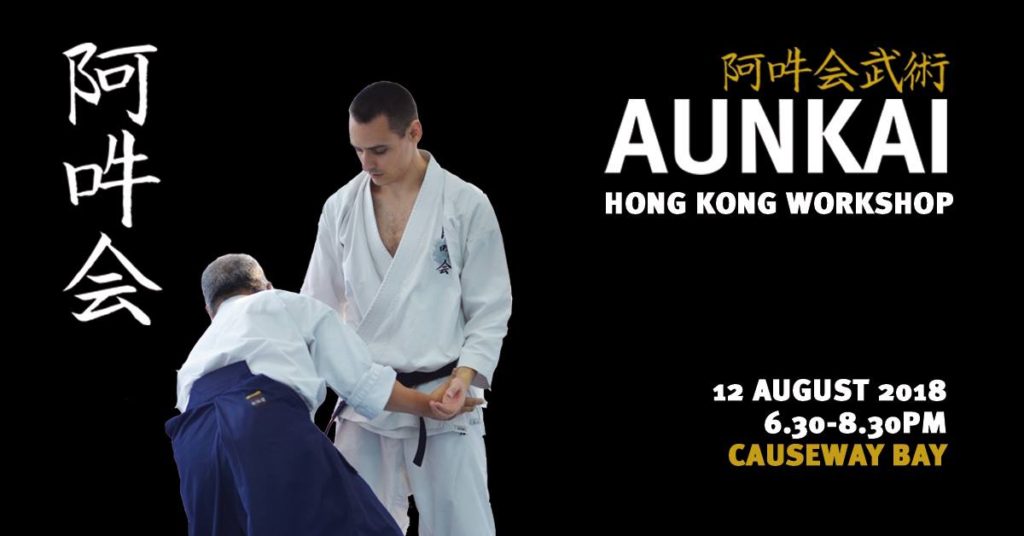 This workshop will be an opportunity to discover Aunkai or refine your understanding as we will go through:
– the solo exercises (Tanren) to build the structure (Maho, Shiko, TenChiJin) and put it in movement (Ashi Age, Shintaijuku)
– partner exercises (push out, walking)
– free grappling applications
No previous experience in Aunkai or in martial arts is required. Just come as you are and experience us! Aunkai is a method of Bujutsu Tanren, what it means is it does not focus on techniques but on exercises to forge the body, to make it "martially-capable". It is a very refined method to build internal power by deeply modifying how we use our body, going back to the very essence of body movement. Thanks to that, it has the potential to complement extremely well any other martial art practice such as Karate, Aikido or Judo.
Don't miss this opportunity of a fun yet deep body training, that will certainly change your vision of Budo/Bujutsu!
Location:
South China Athletic Association, Judo Dojo
88 Caroline Hill Road
Causeway Bay
Fees:
Free for dojo members
HKD70 for externals